Recover with Confidence
Hair loss due to chemotherapy is different than other forms of hair loss. Our stylists understand medical hair loss and have the resources to help you get through it.
It's About More Than Hair Loss
Recover with Confidence is a program that was created to offer a better option for women undergoing chemotherapy. It is a network of hair studios specially equipped to help you feel as good as you can during the experience of medical hair loss. Before this network existed, women facing medical hair loss had two options, neither of which gave them solutions they could be confident in.
First, they'd speak with medical professionals who were poorly equipped to answer their questions. Then they would turn to salons and fashion wigs where the stylists were accustomed to adding hair pieces for style or fun. Both of these situations tend to result in impersonal solutions and a failure to really address medical hair loss. Many women found themselves stuck with uncomfortable wigs and an unbearable situation.
Stylists Who Understand
Recover with Confidence helps our team at LaDonna Roye Hairstylist & Hair Loss Solutions to deliver specialized hair replacement options and professional expertise to women facing medical hair loss. While our priority is to give you great-looking hair that no one will know is not your own, our stylists also understand the extra concerns that accompany medical hair loss.
Recover with Confidence ensures hair that's:
Beautiful – 100% real human hair or hypoallergenic materials
Easy – Style that you can recreate quickly day after day
Reliable – Durable, custom-fitted wigs that stay where you put them
Comfortable – Breathable fabrics that are gentle on sensitive skin
Wearable – Our goal is hair you want to wear
Undetectable – People should only know if you tell them
To start exploring the endless Gemtress options, schedule your free, no-obligation consultation. It's the opportunity to sit down and plan your hair restoration with an experienced professional. We'll help you understand all your options, what to expect, and how to get through every step in the process.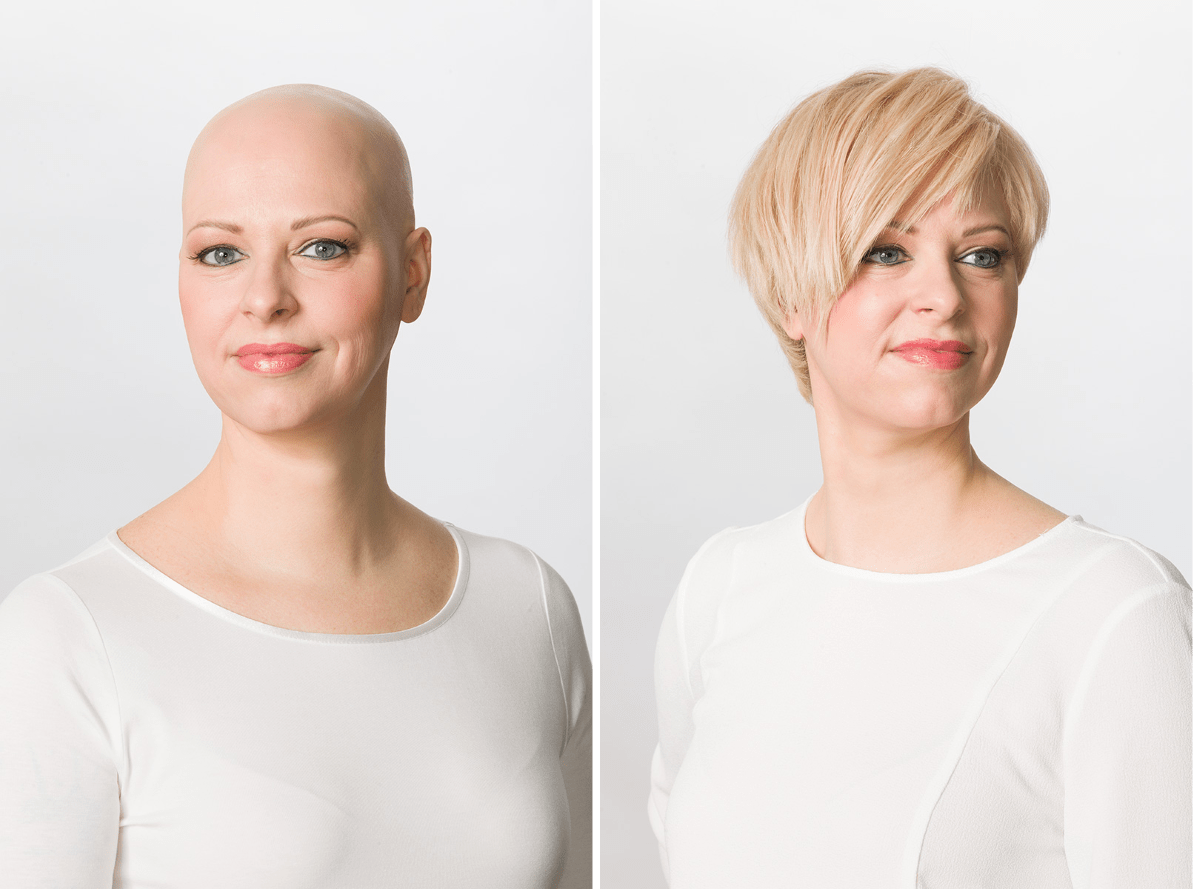 A Specialized Process
If you're facing medical treatments that cause temporary hair loss, visit LaDonna Roye Hairstylist & Hair Loss Solutions for your initial consultation. Ours is a comfortable, intimate studio where you can get the answers you need. By visiting us early, you'll allow us to match your existing hair color and texture, and to mimic your style in your custom hair design. You don't have to face medical hair loss on your own. LaDonna Roye Hairstylist & Hair Loss Solutions is on your side.