Hair Restoration Systems for Women
At LaDonna Roye Hairstylist & Hair Loss Solutions, we're committed to our clients and finding the right solution that works best for you. Hair loss for women is common and can be caused by a variety of things. This is why we offer multiple non-surgical hair loss solutions. These non-surgical solutions are quick, painless and highly recommended. We customized these solutions and tailor them specifically to you, so you don't have to settle for thinning hair. Find out the right solution for you by coming in for a FREE confidential consultation.
Folligraft Hair Graft Hair Restoration System
Folligraft is a non-surgical hair grafting method in which tiny grafts of replacement hair are implanted into an invisible membrane that bonds to your scalp. This completely custom method is great for thinning hair, partial hair loss, and all causes of hair loss. It's painless, guaranteed to get results, and much easier than surgery.
The best hair restorations have a few things in common:
Precise Matching
Personalized Customization
Perfect Fit
Expert Attachment
Great Styling
Low-Maintenance Results
Realistic Affordability
At LaDonna Roye Hairstylist & Hair Loss Solutions, we've brought together all the resources to deliver on every one of these needs for our clients. It's time to stop feeling threatened by hair loss. In our intimate studio, you will receive the personal attention and thorough evaluation it takes to feel great about your hair restoration.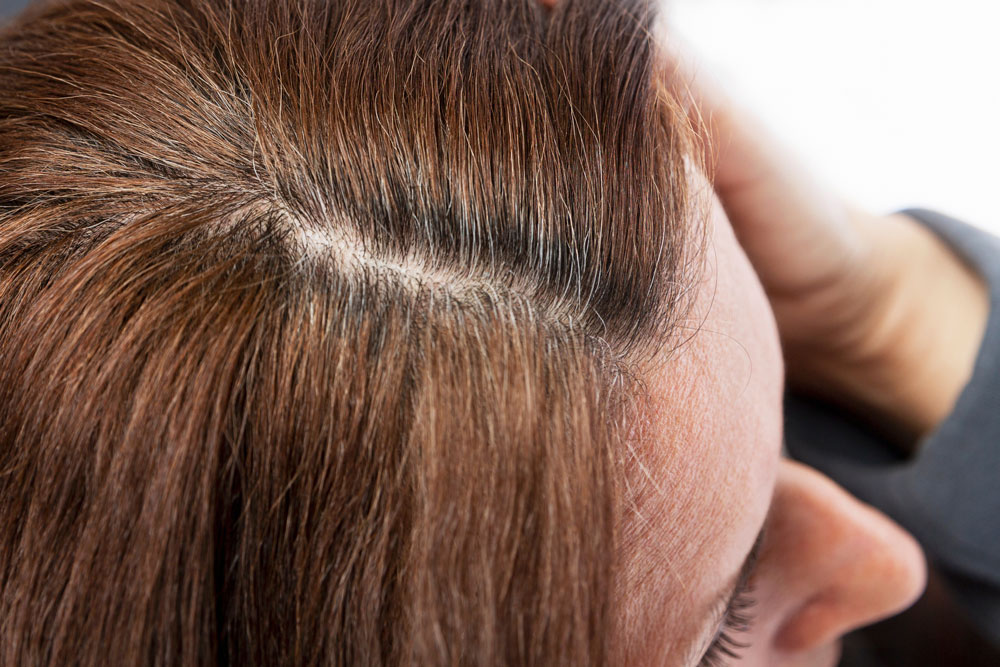 Folligraft Guarantees Quick Results
Folligraft is one of our more affordable hair restoration options that combines the natural results achieved by surgical hair grafting with the ease of a custom hair system. This personalized solution creates undetectable results thanks to a breathable transparent membrane that bonds to your scalp. Tiny grafts of additional hair are implanted in this membrane in precisely the same pattern and direction as your own hair grows.
Which Non-Surgical Option Is Best?
Every one of the hair restoration solutions we offer at LaDonna Roye Hairstylist & Hair Loss Solutions is the perfect solution for certain situations. To decide whether Folligraft, another non-surgical grafting method, or a medical or surgical option will work best for you, you'll first need to understand your hair loss. The fast and easy way to take control is to schedule your initial consultation. You'll spend time with a hair restoration specialist who can answer your questions, help you set realistic expectations, and make informed decisions. It's the very best thing you can do for your hair loss.