Hair Extensions for Women
Hair extensions are a great way to add length for dramatic style without the wait. At LaDonna Roye Hairstylist & Hair Loss Solutions, we also use extensions to add coverage, fullness, and body for women who have thinning hair or just aren't happy with how their hair looks. Our brands, styles, and attachment techniques allow us to create a natural look that works for your lifestyle.
While most salons offer some form of hair extensions, we take a different approach to extensions at LaDonna Roye Hairstylist & Hair Loss Solutions. When professionally applied, high-quality hair extensions can work wonders for your hair and achieve results that are both stunning and undetectable.
Halocouture Hair Extensions
Are you looking for longer, luscious hair that does not require bonding, clips, or adhesive? Then HaloCouture 100% Remy Human Hair Extensions are just the solution for you. Because of the process, Remy Human Hair is long-lasting, soft, silky and tangle free.
Add Length and Volume
Does your hair just stop growing or thins so much you can't get the style and fullness you want? Now you can have long, flowing hair that you can style with big, soft curls or straight. HaloCouture comes in four lengths: 12, 16, 20 and 24 inches. Wear your hair pinned up or long, whatever style you want. Unlike most hair extensions, because there is no glue or damaging clips used, there's virtually no damage that can be done to your existing hair.
Quick, Easy and Reasonably Priced
Transform your hair to long, luxuriously flowing hair with HaloCouture. The simple process is quick to complete. You can wear HaloCouture Extensions daily or on those special occasions. And, best of all, HaloCouture Extensions are reasonably priced.
Ultratress Hair Extensions
UltraTress hair enhancements can only be applied by specially trained stylists, so we are delighted to offer them to our Naples clients. UltraTress combines top-quality hair extensions with a flexible array of attachment options to make them one of the most customizable systems on the market.
Hair extensions at LaDonna Roye Hairstylist & Hair Loss Solutions involve the highest quality extensions and attachments. UltraTress creates hair extensions that are naturally beautiful, durable, and versatile. In order for a salon to offer Ultratress, stylists must complete specialized training to guarantee that the results are as good as the extensions themselves. Three non-damaging attachment options make these some of our favorite and most flexible extensions to work with.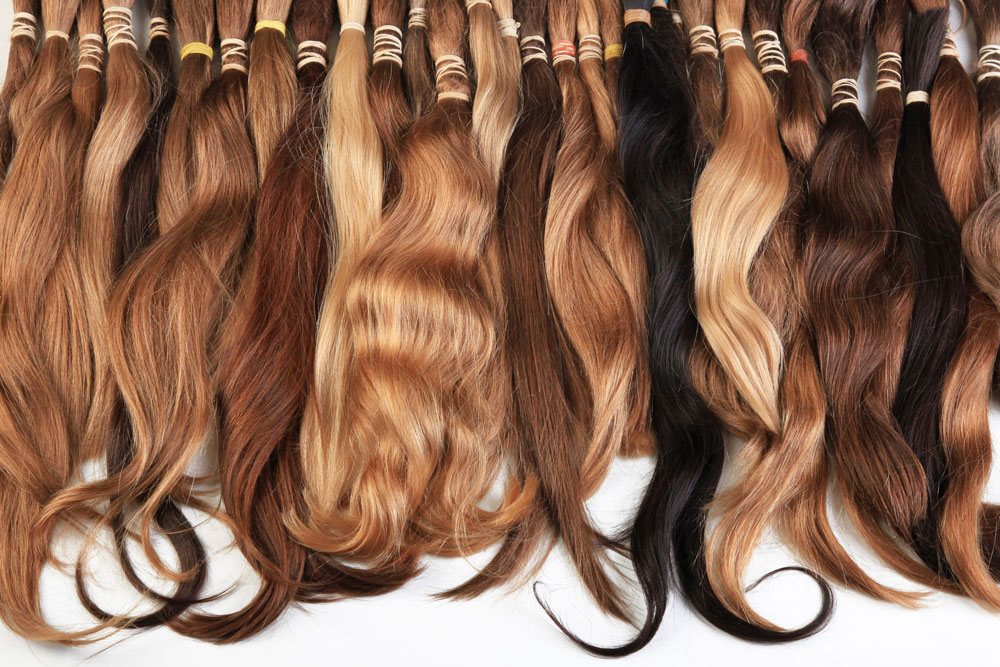 Why Ultratress?
The original UltraTress extension was the result of a mission to create a better option for female hair replacement. The company who developed them has been a leader in our industry for 40 years! Their products are never tested on animals, and are environmentally safe, allowing for true natural hair care. This is why UltraTress uses the absolute safest application available today. They can add length, highlights and lowlights, or volume to any type of hair. They can even be applied in parts of the scalp where other extensions won't work. With 30 natural colors, UltraTress creates options for just about everyone.
Extensions are so Easy to Change
UltraTress extensions make it possible for our stylists to work wonders on your existing hair. All extensions do require existing hair for attachment, so this is not an option for women in the advanced stages of hair loss. However, if your hair is thinning or you've just never been happy with the amount of hair you have, UltraTress could be a perfect solution for you. The extensions are affordable and reusable, and the process involves less commitment than other non-surgical hair enhancements. You can have thick, luxurious, flowing hair in less than 2 hours, and you can change it whenever you want!
Micro Point Links Hair Extensions
Created to fill in hair to the more visible areas, Micro Point Links is a process that adds strands of hair to your own growing hair in just one hour.
Easy, Quick and Painless
Micro Point Links feature Cyberhair, the most lightweight hair on the market. Many times stronger, this 'created hair' looks and feels like human hair, wet or dry. It's moisture content and style memory allows freedom to brush and comb your hair to meet your active lifestyle. Micro Point Links is a unique process in which a certified hair professional knots Cyberhair to your existing, growing hair. Micro-tiny knots can add thousands of additional strands of hair quickly and easily, restoring your hair and your confidence.
The Benefit
This process is excellent for filling in thinning or bald area, adding back the hair you've lost. Wet or dry, it matches your existing hair. No adhesives. It fits your lifestyle. Sweat at the gym, go to the beach, play sports, party, whatever, your hair will always look natural.
Ultralinks Hair Extensions
Ultralinks is a line of hair extensions from Ultratress that's perfect for fine, brittle, or damaged hair. These extensions are securely attached without chemicals, heat, or damage to your hair. We use them to add length, volume, or even highlights.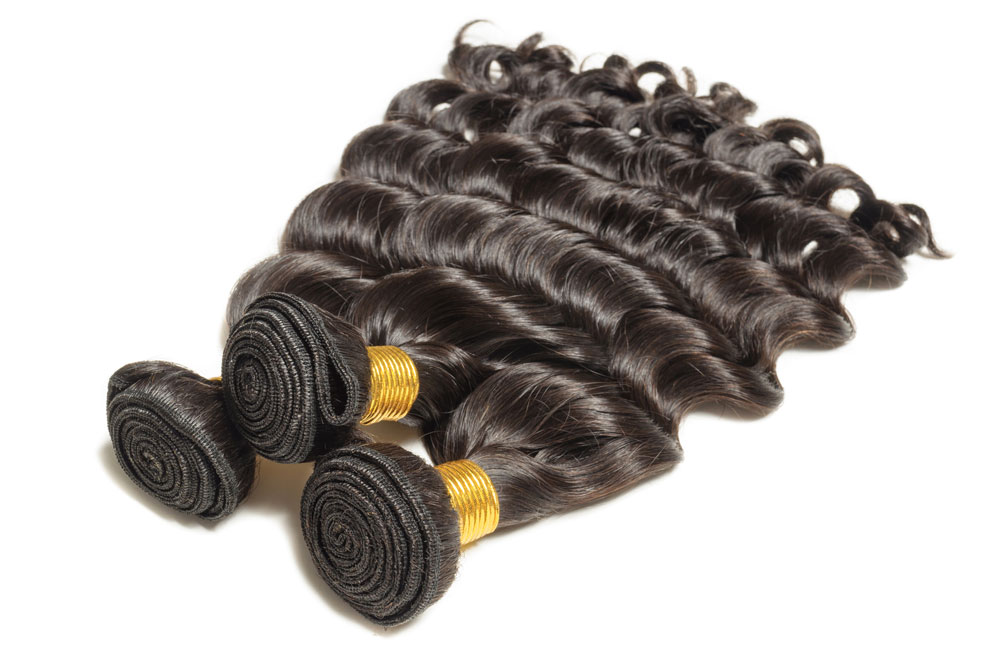 Ultralinks Hair Extensions
Ultralinks is a versatile high-quality extension line from Ultratress. They come in 30 different color blends and can be used to add length or volume to your existing hair. The best thing about Ultralinks is that they use a loop-based attachment method that is gentle on your hair. These strand-by-strand extensions are completely free of chemicals and adhesives that could cause further damage. The unique heat-free Ultralinks application process makes them a completely customizable solution that can be used anywhere on the head.
Ultralinks at Ladonna Roye Hairstylist & Hair Loss Solutions
Just as important as deciding you're going to take the leap and get hair extensions is your choice of who will apply them. Our stylists have special training and years of experience styling all-natural hair, synthetic hair, and every combination in between. They can even use Ultralinks to give you highlights without dying or using chemicals on any of your hair.
Expect To Be Confident and Comfortable
All the lines of extensions from Ultratress are beautifully natural looking, light, and comfortable. The 100% human hair Ultralinks extensions are easy to apply and remove, and they're reusable. They can be matched to your natural color and texture or chosen to create contrast or depth. To find out if Ultralinks or another of our non-surgical hair restoration options could work for you, contact LaDonna Roye Hairstylist & Hair Loss Solutions today. We'll help you get the most out of the hair you have and the hair you want.
Schedule An Appointment
Schedule your initial consultation at LaDonna Roye Hairstylist & Hair Loss Solutions to explore what hair extensions could do for your style.